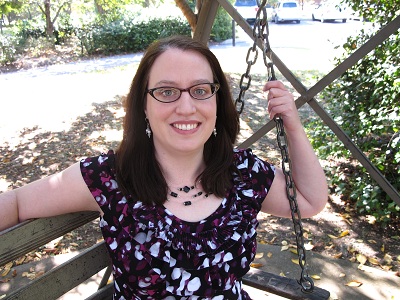 Christina Stoddard grew up in the Hilltop neighborhood of Tacoma, WA. She initally came to the South for college but stuck around for the chicken biscuits.
After earning a B.A. in creative writing from Randolph-Macon Woman's College, Christina worked in the Czech Republic and then in Japan teaching English as a foreign language.
Christina earned her MFA in creative writing from the University of North Carolina at Greensboro, where she was the Fred Chappell Fellow. She has served as the Assistant Poetry Editor of The Greensboro Review and Associate Poetry Editor of the International Poetry Review.
Christina's poems have appeared in DIAGRAM, Asheville Poetry Review, Cave Wall, Tar River Poetry, Slipstream, and Alimentum, among others. She has been a contributor at the Bread Loaf Writers' Conference and the Sewanee Writers' Conference.
Christina currently lives in Nashville, TN where she is the Managing Editor of an economics journal. Due to the narrative nature of her poems she has occasionally been taken for a fiction writer in disguise, but she sees this as a compliment.
Contact
The Next Big Thing Interview Series
Find Christina Online